Services Offered To Our Best
Let your work do the talking is something we believe in the services and photos below speak for themselves. ARCHITECTURE: All clients have various questions before beginning an interior design project in Chandigarh, such as how the process will begin. Why is a certain step in the process included? We take care to respond to all of your questions with a complete sketch that includes all of your demands. INTERIOR DESIGNING: We have a wide range of unique interior designs in Chandigarh, ranging from modernism to minimalism. Everyone wants their ideal house to become a reality, and here at 'SA FAIRS,' we achieve the right combination of aesthetic and utility that makes living in these homes worthwhile.
Structural Solutions
Our team of professionals take an ultimate responsibility that the building is safe for its occupants.
Furniture System and Design
Our team is specialized in furniture designing field where function and fashion collide.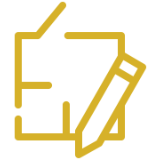 Space Planning
We design space to meet client's needs and come up with blueprints for both the inside and outside of a building.
ARCHITECTURE
Our architects are specifically trained and licensed to work on the planning and design of buildings, who lead the process of creating functional spaces, from concept and design to a full realization of those designs.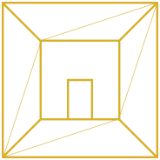 INTERIOR DESIGN AND DEVELOPMENT WORK
We believe unique interior designing is an art of designing a space where people can live, eat, work and play as per their lifestyle.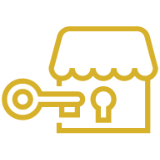 TURNKEY PROJECT SOLUTION
Our special mode of carrying out projects are the turnkey projects. It is a contract under which we agree to design, construct and handover the project to the client when it becomes fully operational.
VISUALIZATION AND CAD DRAFTING
Our team of designers are proficient in software, used to create 3D models of the designed space for better visualization and draft blueprints.
TECHNICAL DUE DILIGENCE REPORTS
We make a detailed report of the project highlighting its condition, identifying any elemental defects and include a summary of the likely capital expenditure and maintenance works required at a specific point in time or over the completion of project.
JOINERY AND BESPOKE WOODWORKS
Our firm is highly equipped with the in-house team of designers and contractors for bespoke woodworks for our customers which caters to all kinds of joinery works and furniture works.
MEP DESIGN AND IMPLEMENTATION
We evaluate the capital cost of introducing energy-efficient measures into the design and implementation of mechanical, electrical and plumbing (MEP) systems. It is essential for a MEP framework to be constructed according to the best practices to make sure that safety and financial concerns are fully considered.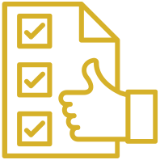 PROJECT MANAGEMENT AND QUALITY CONTROL
We provide benefits of quality control and these include; meeting the requirements as discussed with client, managing an efficient project quality, recommending necessary actions to eliminate problems related to quality.
ESTIMATION AND COSTING
We provide an estimate and cost in construction management which is basically the calculation of quantities of materials, tools, equipment, labor etc. and cost associated with the project.
MATERIAL SOURCING AND SELECTION
Our design professionals not only provide decorating and design consultation, but their job responsibilities include more 'technical' duties such as technical drawing, building technology & services, material sourcing & building finishes selection and technology.
AUDIO VISUAL, IT STRUCTURE CABLING
Our firm outsources these services to the best teams for audio visual, IT structure cabling works for all kinds of architecture and interior design projects which includes automation works as well.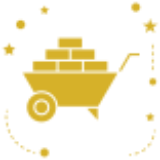 REFURBISHMENT AND RENOVATION WORKS
The repair and renovation of buildings and interiors of a project, whose some elements or structure have become worn, are taken under our consultation works. The retrofitting and reimaging of buildings where their appearance and function gets changed to suit new requirements, also comes under our firm.
FF AND E DESIGN, SOURCING AND FABRICATION
At each stage we seek client approval through samples, budget appraisal, cost engineering and deliverability before confirming orders. This allows us to develop fee structures around the complexity of the project.
EXHIBITION STAND DESIGN AND BUILD
Our team of experts stand and build the project on the site and are well trained to execute the designs by regular coordinating with our office team.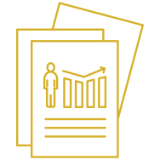 SITE SURVEY AND ANALYSIS/ STUDY
Our specialized engineers will analyze the site first and evaluate structure integrity of the design that the architect has created, and find ways to make the construction design possible by suggesting alterations/modifications in order to turn the architect's vision into reality.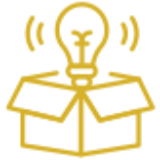 CONCEPT DEVELOPMENT
We produce detailed designs of a concept or idea that the client wants to bring to reality. Along with the creative design ideas, concept development stage involves a great deal of technical knowledge and responsibility.
POST OCCUPANCY EVALUATIONS
Our post occupancy evaluations are widely in scope and covers majorly two aspects: Is the design behaving as intended and the most important being, whether our clients are happy with the results after they occupy the space.
All designers work differently. At SA Fairs, first a short questionnaire and follow-up phone conversation will help us evaluate your project, and if we may be of help.
We maintain competitive design fees. There are a few ways that we charge but our design fee will typically have a combination of a fixed fee and hourly estimates.
It depends on the level you wish to take your project. If you have a specific design fee budget in mind, we are more than happy to prepare a proposal, stating what we can offer, keeping within your budget.